Wage + Benefits 2022 Survey
The Annual Wage + Benefits Survey is a joint project of the affiliated organizations of Print Industries. It has become the most comprehensive industry survey of its kind.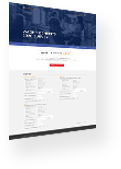 Wage + Benefits 2022 Survey
To obtain a copy of the Wage + Benefits 2022 Report OR if you are interested in participating in next year's survey, please contact an Americas Printing Association Network partner in your area. Click here to find your local partner.
THE WAGE + BENEFITS 2022 SURVEY IS NOW CLOSED
LOGIN: LOGIN IF YOU ARE A RETURNING USER
If you registered for a previous Wage + Benefits Survey, your email address is most likely already on file. If you have forgotten your password, enter your email address, then click the Forgot Password? link and a new auto generated password will be sent to you via your registered email address. This can be modified after login, by clicking on your name in the top right to access your online PROFILE.